About The Francis Ledwidge Museum
This website is dedicated to the Irish poet Francis Ledwidge, known as the Poet of the Blackbird, who served as a soldier in the British Army fighting in World War 1 and was killed at the third battle of Ypres on the 31 July 1917 just seventeen days before his thirtieth birthday.
The site gives information on the life of the poet, his birthplace Slane, and the Francis Ledwidge Museum.
His first volume of fifty poems, Songs of the Fields, was published while he was still a serving soldier with the British Army in 1915. Three months after his death in 1917 his second volume of poems appeared, Songs of Peace, and thirty three more poems under the title, Last Songs, came out in 1918.
His Complete Poems, numbering 122,were published a year later, in 1919.
Edward John Moreton Drax Plunkett, 18th Baron Dunsany, his patron and friend, was mainly responsible for the collection of these poems and all four volumes were published by Herbert Jenkins, London.
Poems have been found in various newspaper, periodicals etc and there are now more than 200 poems published to date.
We have an online bookshop where various publications on the poet can be purchased including his Complete Poems edited by Alice Curtayne.
Today he is remembered for his verse which is gathering a larger and ever increasing audience. The cottage where he was born is now the Francis Ledwidge Museum with original letters, poems and memorabilia on display. View his life story displayed on wall panels or wander around the beautiful and tranquil garden with its flowers and wild life.
After his untimely death in July 1917, a contemporary poet, John Drinkwater observed;
"His poetry exults me,while not so his death.....to those who know what poetry is,the untimely death of a man like Ledwidge is nothing but calamity."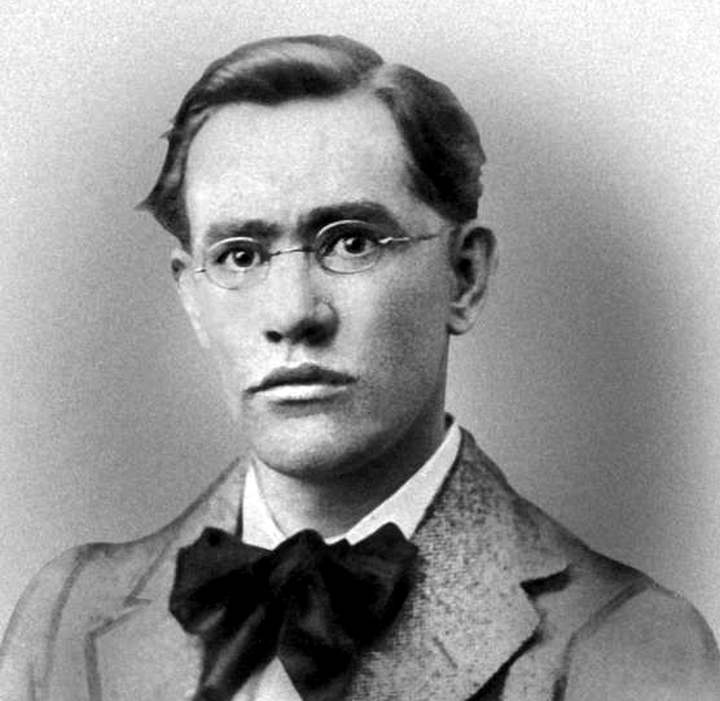 Francis Ledwidge aged 25 in 1913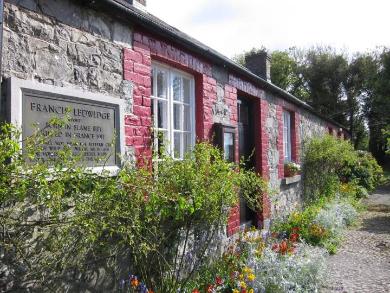 Francis Ledwidge Museum today
'When the War is over' a documentary by Claire Cunningham on the life and poetry of Francis Ledwidge first broadcast in 2017 to coincide with the centenary of the poet's death was repeated on the Lyric Feature programme, Lyric FM, at 6pm on Sunday 25th July 2021. This is an excellent portrayal of the poet's life and contributors include, Professor Gerald Dawe, Peter Fallon, poet and publisher, Piet Chielens, Director of In Flanders Fields Museum. The poet's brother Joe Ledwidge is also featured. Music and voice are beautifully balanced on the programme and it ends with a wonderful rendition of Lament for Thomas MacDonagh by sean nós singer Lorcán Mac Mathúna.
To listen again, click on the link below (link will only be accessible for a short period only ) or go to Lyric FM for the podcast.
Francis Ledwidge Museum Structural Fund Appeal
The 135 year old birthplace of the poet Francis Ledwidge is under treat from dampness and other structural issues. The Ledwidge Committee at it's recent meeting decided to launch an appeal for donations so that vital work can begin and further damage to the historic centre can be avoided. The total cost of this conservation work is €40,000.
Donations can be made by cheque or postal order made payable to Francis Ledwidge Museum. Post to Janeville Slane Co. Meath. You can also donate by electronic transfer, bank details are as follows: Company name: Francis Ledwidge Museum
BIC AIBKIE2D
IBAN IE96AIBK93218305435071
Your generosity will be much appreciated.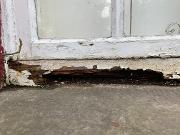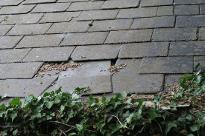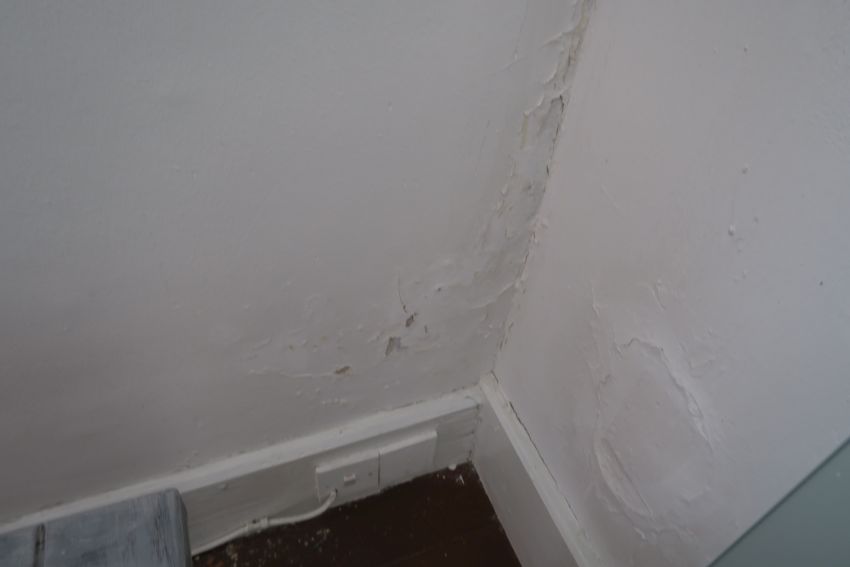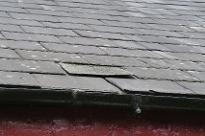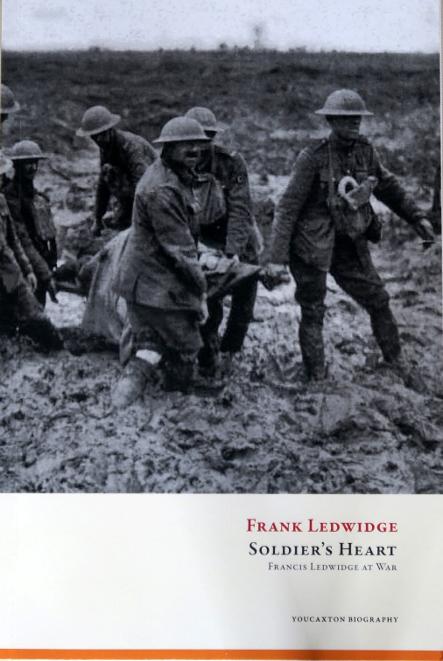 SOLDIER'S HEART - Francis Ledwidge at War
For the first time, a book has been written about the poet Francis Ledwidge's experience as a soldier during World War I. The author is his grand-nephew Dr Frank Ledwidge, Barrister, and former military officer with the British Army. He describes and follows Francis Ledwidge's life during the Great War. Frank, like his grand uncle also served in the Balkans. He describes his experience when on 'peacekeeping' mission in Kosova when conditions were similar to what Francis Ledwidge described when writing the poem 'When Love And Beauty Wander Away' in 1915.
'Soldier's Heart – Francis Ledwidge at War is an important and timely reminder of how war happens and its terrible cost. Frank Ledwidge has produced a unique testament to his great uncle's life, ' a soldier amongst soldiers'; moving, detailed and revealing of the poet's final years in WWI, Soldier's Heart is essential reading…'
Gerald Dawe – Author, Of War and War's Alarms (2015)
Book is for sale on our Museum's online bookshop and also at Soltice Arts Centre in Navan and Slane Craft Shop. Price €12. Postage and Packaging €5. Don't delay, get your copy now - Great Christmas stocking filler!
New Ledwidge song "Francis" composed by Declan Seery. Click on the link to listen under News & Events page
Every year Ledwidge Day is held in Slane commemorating the anniversary of the death of Francis Ledwidge at the Third Battle of Ypres on the 31st July 1917. Because of Covid and the social distancing requirements, celebrations were restricted this year. However, members of the Francis Ledwidge committee and friends gathered to pay homage to the poet in the beautiful Museum garden at Janeville with a wreath laying ceremony, poetry and music.
Admission Prices to Museum
Adults...………………€4
Students & Seniors €3
Family...…………….. €8.50
Children under 12...€1
Bus groups...………..€2.50 per person